PRINTED BANNERS
Welcome to my Banners section.
Here you can make the necessary choices to getting your
Banners Designed and Printed.

Banner Pricing.
These prices are based on Outdoor Banners - 13 oz Vinyl Scrim,
w/Hems/Grommets or Pole Pockets.
2' x 3' - $41.99 (Add $10.00 for ea. additional ft. in length)
3' x 4' - $83.99 (Add $15.00 for ea. additional ft. in length)
4' x 4' - $111.99 (Add $20.00 for ea. additional ft. in length)
5' x 5' - $174.99
6' x 6' - $251.99
Feather Banners.
Feather Banners/Flags - 3 oz Polyester
Choose with/without Ground Stakes.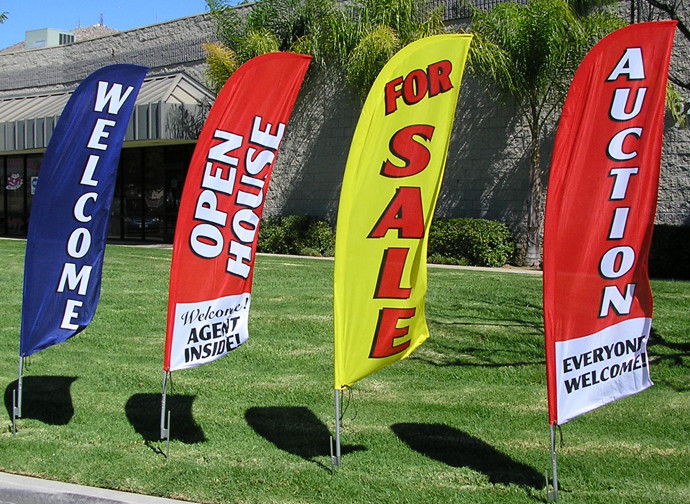 Quantity Discounts Available For All Banners! Call for Pricing.
Get Yourself and/or Company Noticed with Large Colorful Printed Banners.
My large selection of Banner Sizes and Styles along with some personal touches will give you an excellent and professional look and Feel for everyone to see.
Printed Banners are a great eye grabber for those potential customers driving by. Large feather banners are very popular for that type of attraction. Indoor and Outdoor banners are great for the promotional end and will definitely allow your company or event to be seen.

Select from the variety of Printed Banners types below and fill out the form
on that page for an instant quote today!
Keep in mind that I offer more than whats on my website.
Contact me for further information on all other banner types.