PRINTED SIGNS
Welcome to my Signs section.
Here you can make the necessary choices to getting your
Signs Designed and Printed.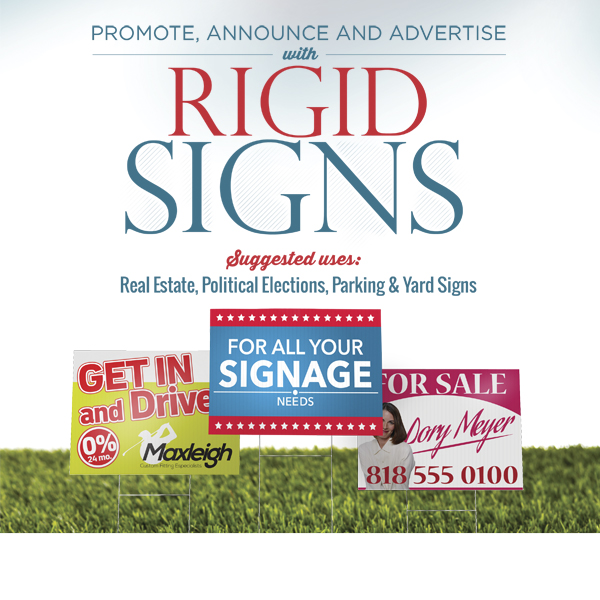 4mm Coroplast Sign Pricing
1 or 2 Sided - w/Grommets or H-Stakes

Size

---

1-Sided

---

2-Sided

---

12"x 18"  -

---

$19.99

---

$24.99

---

16"x 20"  -

---

$24.99

---

$29.99

---

18"x 24" -

---

$29.99

---

$39.99

---

20"x 24" -

$34.99

$49.99
Quantity Discounts Available!
Rigid

 Coroplast Printed 

signs

 are weather proof, durable and best of all economical!
Printed Coroplast signs can be 1 or 2 sided.
They are typically used for elections, real-estate, parking and yard signs

!  You can choose H-Stakes or grommets for mounting.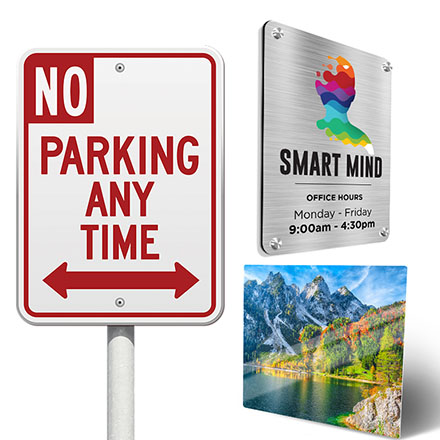 My printed signs are also available in Acrylic, Foamcore, Gatorboard, Aluminum and PVC. You have to know how you plan on mounting or using your signs. For example, if you are using H-Stakes then your signs must be printed vertically to accommodate the H-Stakes, or choose grommets for easy hanging, and for Printed Aluminum & Printed Acrylic signs you can choose drill holes for mounting.  
Printed Signs come in a huge variety of options so choose a category below and fill out the order form and I will follow up soon after and together, we can verify that all the options you need have been met. So let's get your printed signs underway.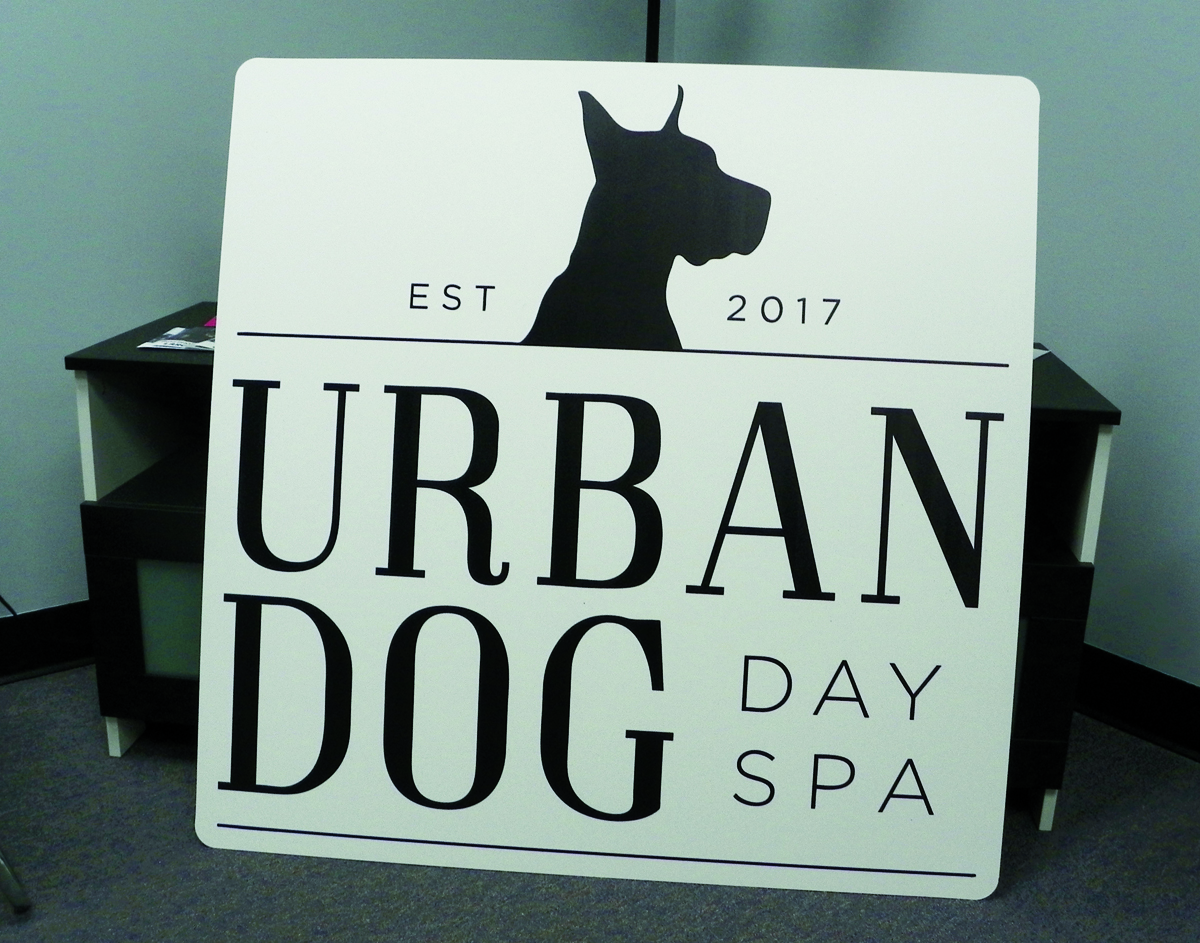 4' x 4' 3mm PVC Sign .  Rounded corners and/or grommets included.  PVC signs are make of white rigid plastic that is not only lightweight but also very durable and weather resistant. Can be used indoors and outdoors, and have a low-glare, matte appearance.