Printed Rack Cards
Welcome to my Rack Cards section.
Here you can make the necessary choices to getting your
Rack Cards Designed and Printed.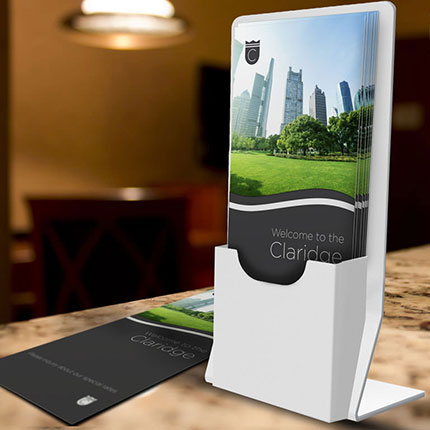 Promote your business offerings or events with Rack Cards.
Commonly used as Informational purposes for:

Let's get your service offerings and promotions in the right hands with Rack Cards. Not to be confused with flyers. Rack Cards are 2-sided and loaded with all of your information.  
Printed Rack Cards make great promotional pieces for any business, they are printed on a thick card stock with different coating options.  Great for Advertising in restaurants, hotels, medical offices, retail stores and so much more!
Do you have your own Art? That is great! We will get your Rack Cards ordered and have them at your door in a flash. 
No Art? That's OK, I'm here to help. After filling out the form with the options you desire, I will be in contact soon after and together, we can begin getting the exact look and feel of your choice.  So let me know your thoughts by filling out the form below and let's get started.  
---
Simply scroll down to the Entry Form for a quick selection of options and a quote will be  returned ASAP to your email box.

If you come across an option you don't fully understand, See my Print Terminology page for explanations or be sure to let me know and I will go over these options with you. Nothing will be finalized until you here from me that all of your desired choices are met and I have an approval from you to move forward to production.