Printed Outdoor Banners
Welcome to my Outdoor Banner section.
Here you can make the necessary choices to getting your
Outdoor Banners Designed and Printed.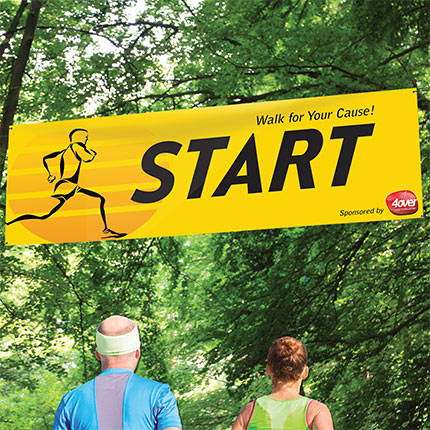 Get your Company or Event Noticed with Printed Outdoor Banners. Advertise your special event or let your company stand out while advertising at those events. 
Printed Outdoor Banners are one of the most sought after promotional products. Outdoor Banners can capture a lot of attention and really be noticed. Great for Company Advertising at Special Events and Trade Shows. Vinyl Scrim Outdoor Banners are tough, rugged and will last a long time even when exposed to the elements. If you are expecting the Banner to be outside for any length of time, I would recommend the Mesh Banners to allow air to flow through them, especially on windy days.
---

2020  PRINTED GRADUATION BANNERS!
EVERYDAY LOW PRICE!
6'x 2' for $83.99 or a 8' x 2' for $111.99! Celebrate your Senior's Graduation Party with these 13oz vinyl scrim banners with hems & grommets included.  Call 937-397-4989 or email jwebb@pixelsedgeprinting.com for more info.
---
Lamp Post Banners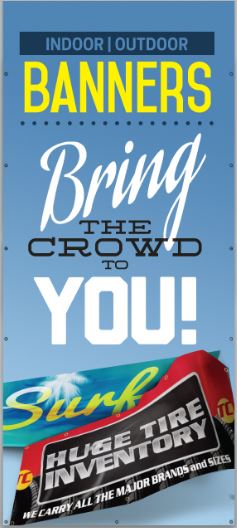 Lamp Post Banners are a very common sight. You see them mounted on the lamp post or electrical utility poles in many towns or communities advertising for holidays, events and special occasions. Ordered with pole pockets at the top and bottom makes for easy installation using pole clamps to secure them to a pole or post and are easily interchangeable once mounted.
---
Printed Outdoor 13 oz. Vinyl Scrim Banners come in a large variety of configurations, so allow me to help you in determining what style banner best fits your needs.  Two sided Printed Outdoor Banners are available in a 18 oz. vinyl scrim with air slits for protection from wind.

Do you already have the Art? No problem, I will use your artwork  to lay out the banners based on your choices and to your satisfaction, then have them printed and delivered to you in a flash.
No Artwork? Not a problem. I will contact you soon after you fill out the form below and I will custom Design/Layout your Printed Outdoor Banners to your satisfaction.
---
Simply scroll down to the Entry Form for a quick selection of options and a quote will be  returned ASAP to your email box.

If you come across an option you don't fully understand, See my Print Terminology page for explanations or be sure to let me know and I will go over these options with you. Nothing will be finalized until you here from me that all of your desired choices are met and I have an approval from you to move forward to production.