Printed Indoor Banners
Welcome to my Indoor Banners section.
Here you can make the necessary choices to getting your
Indoor Banners Designed and Printed.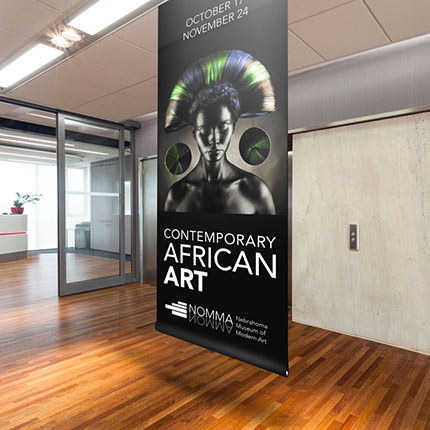 Showcase your Special Event with Color and Confidence. Printed
Indoor Banners are widely used for many occasions. From a manufacturing plant promoting safety and awareness to Corporate Trade Shows advertising your business products and Services.  

I Print a lot of Indoor Banners because they can capture attention and can really be noticed. Great for Indoor Sporting Events, Reunions, Galleries and Trade Shows.

Printed Indoor Banners are rugged and will stand the test of time. Most of my customers ordering vinyl Indoor Banners are using them for Trade Shows. They store away easily and unroll like they were just produced, or order a Retractable Stand with your printed Indoor Banner for easy set-up and storage.
I offer many styles and sizes with options to let you hang them vertically or horizontally. Allow me to help you get that look and feel that represents you the best.

---
Simply scroll down to the Entry Form for a quick selection of options and a quote will be  returned ASAP to your email box.

If you come across an option you don't fully understand, See my Print Terminology page for explanations or be sure to let me know and I will go over these options with you. Nothing will be finalized until you here from me that all of your desired choices are met and I have an approval from you to move forward to production.